9.5 X 14.5 legal size pocket folders are reliable and match able printing product because these are the typical size for legal documents. These folders mostly used in Legislative Firms, Financial Institutes, Commercial Banks, in advance associated companies, insurance companies, and they are familiar for many other usage. This high quality 9.5 X 14.5 legal size folders are offering a good professional look with best protection of your important and valuable documents. These folders can printed with your company name, details, logo, and other images that give very professional approach to your targeted customers. Print24by7 offers wide range of high quality Legal size folders that included with a thread, wool and ribbon passing through its documents keeping holes holds the documents inside in perfect manner and protection. We are offering these folders with three or four pockets inside to place your business cards that also give an impression of highly professional look to your customers. You also print your company details, business addresses, logos, and different images on the both side of the folders, or including with very simply design just black and white to customize these reliable 9.5 X 14.5 legal size folders.
Print24by7 proudly carry in notice of our valuable customers that we are prepared with most dependable and latest technology that helps us to print most extraordinary products that able to meet our customers' requirements and further improve quality 9.5 X 14.5 legal size packet folders printing, with different sizes shapes and combination of superior colors scheme. We offer customized and reliable presentation folders with various shapes and sizes and we have 80lb and 100lb stock for best presentation of two-panel folder with outstanding gloss cover. Print24bY7 offers the best combination of colors those are available in printing market with 4/0, 4/1, 4/2 and 4/4. These coloring scheme is helping in creating a very simple, classy and professional folders through customizing with foil stamping, special ink printing, and decoration raised ink, further we helps our customers to find other ink formation within our highest limits. We use best finishing with high quality materials and according to our customer's choice and offer complete satisfaction.

We offer best 9.5 X 14.5 legal size packet folders printing without bargaining our high quality and we use our experienced carefully through every step in the manufacture procedure. Print24by7 makes sure that all die cuts, printing, folds kept spotless and perfectly precise, and the customer's printing job sprint in parallel of any order to make sure whole excellence and reliability. Print24by7 give the hundred percent guarantee with high quality folder printing through very low prices and excellent timely delivery. The 9.5 X 14.5 pocket folders (Legal Size) have always been an appearance of art and visual originality, a foundation of magnetism for huge scale supervisory, recreational industrialist and yet the limited shopkeeper. Print24by7 offers full color two panel folders can establish valuable to the small business determined to create its reputation in the promotion market. You can also decide to have business cards slot in your 9.5 X 14.5 Packet Folders (Legal Size).

Print24by7 is offering an extensive range of marketing and promotional printing products and selection in dissimilar folders that no other printing facility has offered. Art 6X9 mini folders, Presentation folders, vinyl folders, and much other type of promotional and personal folders are an overwhelming solution for excellent quality material that could meet with your marketing and promotional needs. The procedure is very easy just visit our website and select your design, color, images and our designer team will assist you throughout in this procedure and you also can send us your customized designs and patterns with company details
4 x 9 Small Pocket Folders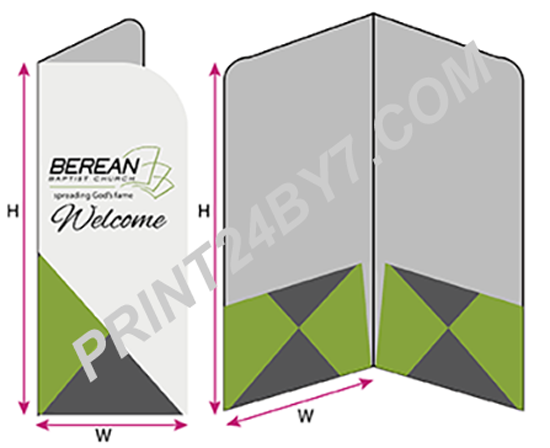 6 x 9 Two Panel Folders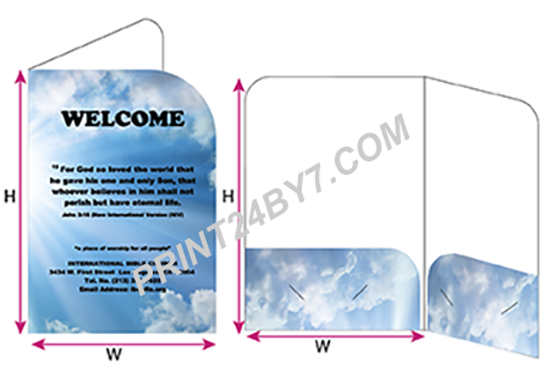 Custom Folders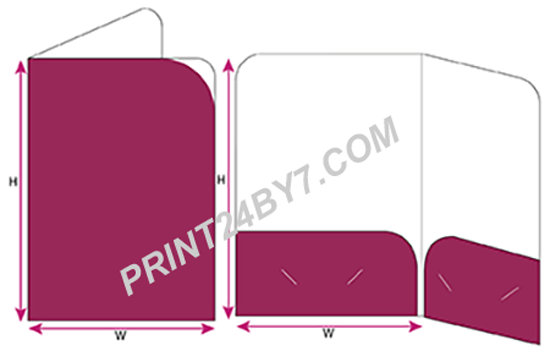 Presentation Folders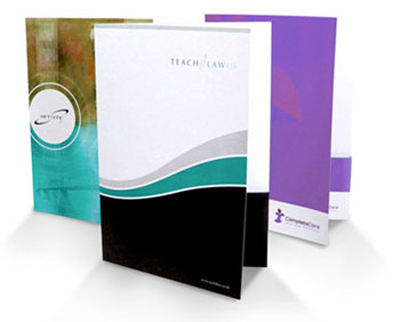 Tri Panel Folders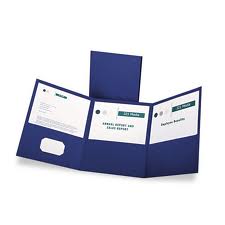 Two Panel Folders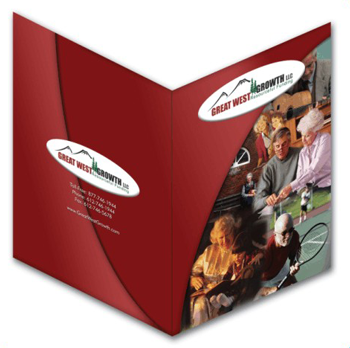 What Our Clients Say:
I needed to thank you for your huge administration and help with our first request. We got the printed cosmetics packaging boxes with no issues. Much obliged to you once more.
Garry Ballance | Purchasing Manager
Custom printed boxes no minimum