A wide range of variety of 2 part carbonless forms are available with best custom printing. And there are many types and formats with two, three and four pages of forms with different sizes. Which is the perfect and reliable source for companies. These papers are mostly used for receipts and invoices, many other manuscripts where doubling is desirable, there is a collection of color papers available such as white, pink, yellow, green and blue, in the majority occurrence white is the pinnacle copy and succeeding colors are below depending on the figure of duplicate sheet necessary.
The Carbonless form of copy paper offer facility in a very simple means. It consists of different sheets that layered with Micro Encapsulated Dye and others coated with ink and clay. The reverse of the original sheet is coated with Micro Encapsulated Dye, and bottom sheet is coated on the pinnacle exterior with a clay that rapidly respond through the dye to appearance an enduring mark. As somebody writes on the first sheet, the force from the tip of the pen or pencils sources the Micro capsules to shatter and drop their dye. Since the capsules are so tiny, the print that achieved is very precise.

Print24BY7 offer reliable and high quality carbonless forms printing processes which can play a vital part in the daily businesses in those duplicate documents are essential for their record or archive. We are offering best top quality 2 sheet carbonless forms including various purpose forms, standard forms multipurpose, and official 2 sheet carbonless forms we also offer high tech forms which are useful in computers and other software operations. Print24By7 offers different shapes and sizes with various patterns and styles which are designed and customized by our professional staff. We have a reliable stock for any sorts of order and always keep stock for immediate delivery, most used 20lb carbonless paper for our forms printing through an excellent combination of standard colors which are 4/0, 4/1, 4/3 and 4/4.

The best and reliable delivery services always very impressed when your job has been done and we offer excellent door to door exceptionally reliable service with complete guarantee that your order will reach safe and sound. Print24By7 is using high tech machinery for its printing process, and we are continuing to try our best to upgrade our presses and other equipment according to the advancement in the printing industry. Print24BY7 is reliable and most prestigious printing partner and offers its wide range of services to our valued customers.
3 Part Carbonless Forms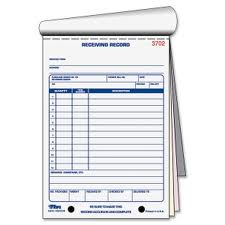 4 Part Carbonless Forms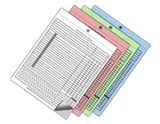 5 Part Carbonless Forms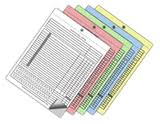 What Our Clients Say:
I needed to thank you for your huge administration and help with our first request. We got the printed cosmetics packaging boxes with no issues. Much obliged to you once more.
Garry Ballance | Purchasing Manager
Custom printed boxes no minimum