A Letterhead is a company official sheet which is generally printed with a company name, mailing address, a company logo, and business design. The Letterhead term actually used to submit to the complete sheet stamped by means of such a heading. Most of the business owners write their official documentation on letterhead which is itself a prove of the registered & trust able company or organization. Therefore companies use this letterhead pattern to generate private stationery designed for a letter with a bright appearance, these letterhead simply personalized it for your desired by means of printing in ideas and colors. Quality paper is used for printing

Print24BY7 offer reliable immediately publish your primary preference for promotional letterhead publishing, We use right material and excellent technology to make sure that our custom letterhead printing will look exceptionally bright and good look and represent your feeling to your objective person or business. We able to print your letterhead with your customized design, we also present reliable and time saving solution, this is very easy and best for choice, just visit our website and choose your design, template, color pattern, font and other purposed related requirement of high quality letterhead, we have thousand of pattern and combination of designs which is perfectly suitable from law firm to entertainment stationery, we will guarantee to our valued customers to find the pattern what they are actually looking for.

Print24BY7 high tech technology with the best combination of reliable designs, colors, and finishing with best final presentation enable the printing process easier and formulated. Our custom letterheads can be used a reliable promotional item with high quality material, flexible choices, printed with great care and professionally and shaped with different sizes and patterns. We have custom letterheads with standard size of 8.5"x14"x11" and we are also able to create different sizes accordingly our customers choice or desired.

Print24BY7 uses the best available material with 24lb bright white stock paper with 60lb, 80lb stock paper for our letterhead printing which is best and most productive material. We always have extra stocks to handle immediate orders.
We have best color combination with universal standard formulation of 4/0, 4/1, 4/2, and 4/4 which helps to create most outstanding and best looking printing products. Print24BY7 always focusing on best finishing therefore we generally use the Gloss, Matte, Gloss mate and lamination technology for our products. Reliably and exceptional finishing always attract people. The letterhead with the best look always conveys your feeling along with your subjects.

We are perfectionists in simple, classy, colorful, black & white and professional custom letterhead printing which is best and suitable for presentation your company or a personal explanation. We are able to customize your letterhead printing with best available foil stamping, special ink and trimming raised ink. The high quality letterhead printing facilitated with best available printing presses with high tech processes and through very cheap prices.

Print24BY7 always keep very strict policy about our delivery time we always dispatch our order on time with best fast and reliable delivery services. We care about our valued customer's time therefrom Print24BY7 is reliable and does not waist their anticipations.

8.5" x 11" Letterheads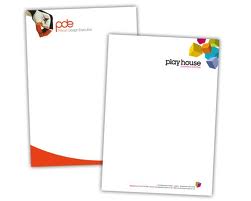 8.5" x 14" Letterheads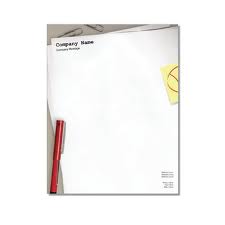 What Our Clients Say:
I needed to thank you for your huge administration and help with our first request. We got the printed cosmetics packaging boxes with no issues. Much obliged to you once more.
Garry Ballance | Purchasing Manager
Custom printed boxes no minimum